Shhh!! Listen closely! Do you hear that?
Meh.
Could that be the sound your members are making with they think about their association?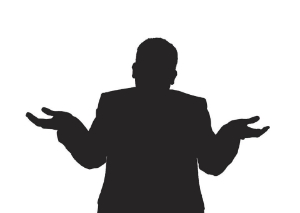 Over the past decade, we have compiled data on member needs and satisfaction hundreds of associations.* On the whole, the trend among the associations in this study suggests that association members are reasonably satisfied with the organizations that represent them…but they aren't blown away.
In each of these studies, we benchmarked member satisfaction and needs across a number of key indicators. Following are the average results for each category:**
In a world where a growing number of associations are competing for a shrinking number of members and where people are able to meet more of the needs they have traditionally turned to associations for by going online, we all know too well that mediocrity is a very dangerous thing.
So, why are satisfaction levels for Canadian associations so, well…average? Following are some of the trends we are seeing behind the numbers:
Benchmark Totals
Overall Satisfaction 65%
Satisfaction With Services 71%
Satisfaction With Representation 57%
Ease of Having Voice Heard 62%
Member Influence 59%
Effectiveness of Communicating 70%
Overall Benchmark Satisfaction Rating 64%
Members Aren't Charting the Course
Member influence, direction and priorities of their association is a significant source of dissatisfaction for many not-for-profits.
While marks by members on how easy they feel it is to be heard by their association are marginally better, this is also an issue for associations.
It is one thing (and a very important thing) to regularly seek member input to find out how your members think you are doing and where they want you to be headed in the future. The key to really raising the bar, however, is to actually take this input and turn it into a reality. Once you have achieved some real results, communicating back to members that that you have acted on their input will help them to see how they have made a difference. Once members realize that their input truly matters, they are more likely to be excited about what is going on and more willing to pitch in to help the organization achieve its goals