The Portage Group Presents:
Up Stream
Blog Series On Channeling Member Needs
Wouldn't it be great to know what your members are thinking?  What they're really thinking?   Your members are the owners of your association.  In order to develop a strategy driven by their needs and priorities, it is crucial that their input be included as a central component of the process.
For over 10 year, the executive staff at TPG has been helping associations of all shapes and sizes to conduct reliable research to help them to listen…and respond to their member's needs.  Over the next few weeks, we will publish a number of posts as part of UP Stream! A blog series developed to convey member needs, while channelling them back to the Associations.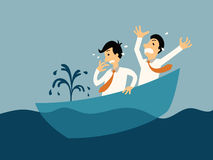 We will be looking at trends, marketing techniques, research benchmarks to offer support and direction on moving your Association's boat through the choppy waters towards Organizational Success!
As always, we welcome your comments and questions!
Stay tuned for our first instalment, coming this Tuesday, and every Tuesday after that!
If you would like to learn more about how The Portage Group can help your organization keep afloat with relevant member information, follow us at www.portagegroup.com or follow us on twitter @ThePortageGroup