The Portage Group Senior Associate, Alan Ward, has been asked to be a presenter at the upcoming Canadian Society of Association Executives Conference #CSAE2015 in Calgary on October 28th .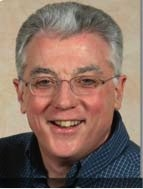 Alan will be presenting on Succeeding at Succession Planning.
What is Succession Planning? 
Succession planning is a process for identifying and developing internal people with the potential to fill key leadership positions in the organization. Succession planning increases the availability of experienced and capable employees that are prepared to assume these roles as they become available.
The discussion will be interactive and will strive to create relevance to different levels of management:
·      Staff
·      The Executive Directors
·      The Board of Directors
Succeeding at Succession Planning is less about filling positions and more about building the future health of the organization. It can't be done well unless you look to future needs and requirements in a systematic way.
We would like this session to be integrated, getting feedback and interaction from the crowd. Come prepared to ponder a few questions (will be shared on Twitter) and produce and share some answers!
Session Details: 8am – 11:30am
Wednesday October 28th. . Room E3.
Succeeding at Succession with Alan Ward
Attend this session if you want to really dig into the challenges and opportunities of growth for 21st century associations!
 Follow the#CSAE2015 activity on Twitter @ThePortageGroup and on The Portage Group blog.