The Portage Group
Pulse For
Associations
In partnership with the Canadian Society of Association Executives
During the COVID 19 pandemic, TPG published a series of free resources that tracked the impact of COVID 19 on the association sector and that delve into how associations are adapting, retooling, and refocusing not just to survive, but hopefully to thrive in our new reality.
With special thanks to the Canadian Society of Association Executives for supporting this important initiative.
TPG Pulse research can also be viewed on CSAE's website.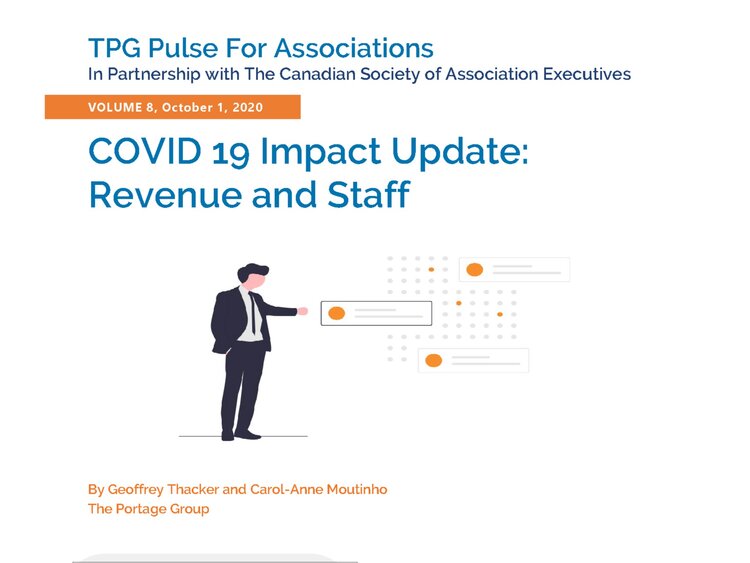 In the August edition of the TPG Pulse for Associations, it was reported that professional and trade associations were poised for revenue decreases of 1.6 billion dollars for the twelve months ending March 2021. The latest edition digs deeper into the areas where those losses are occurring and also provides an update on the impact on staffing in the sector.
The results are based on a survey completed by 279 Canadian associations and other not-for-profits between July 22 and July 30, 2020.